I've had major success with simplifying my fall/winter style over the last few years, so I want to bring that over to spring as well.
We don't have real spring in MI anymore, I'm sure the climate crisis has affected where you live these past 20 years as well. Amidst the slushy wet days there are a few nice ones sprinkled in however. So though I'll still have to wear a coat or jacket most days, I may be able to wear a lighter under layer.
Excited to finally trade my turtlenecks for tees. I'm going to stay within my palette (black, white/cream, red, with stripes & polka dots for fun.) Went through my tees and found quite a bit to purge (too small now) so I set note on my wishlist to eventually replace those.
I've grown to really appreciate the idea of uniform dressing, at least in terms of basics that I can mix and match. Here are some specific outfit formulas I plan to try out.
Polka dot top + light jeans + red glove shoes
Stripe tee + light jeans + rorange mary janes
Graphic tee + light jeans + white derbys
Flowy white top + red flowy pants + black babos
Flowy black top + red flowy pants + white glove shoes
Fitted tee + cream wrap pants + glove shoes
Fitted tee + black balloon pants + glove shoes
Midi dress + glove shoes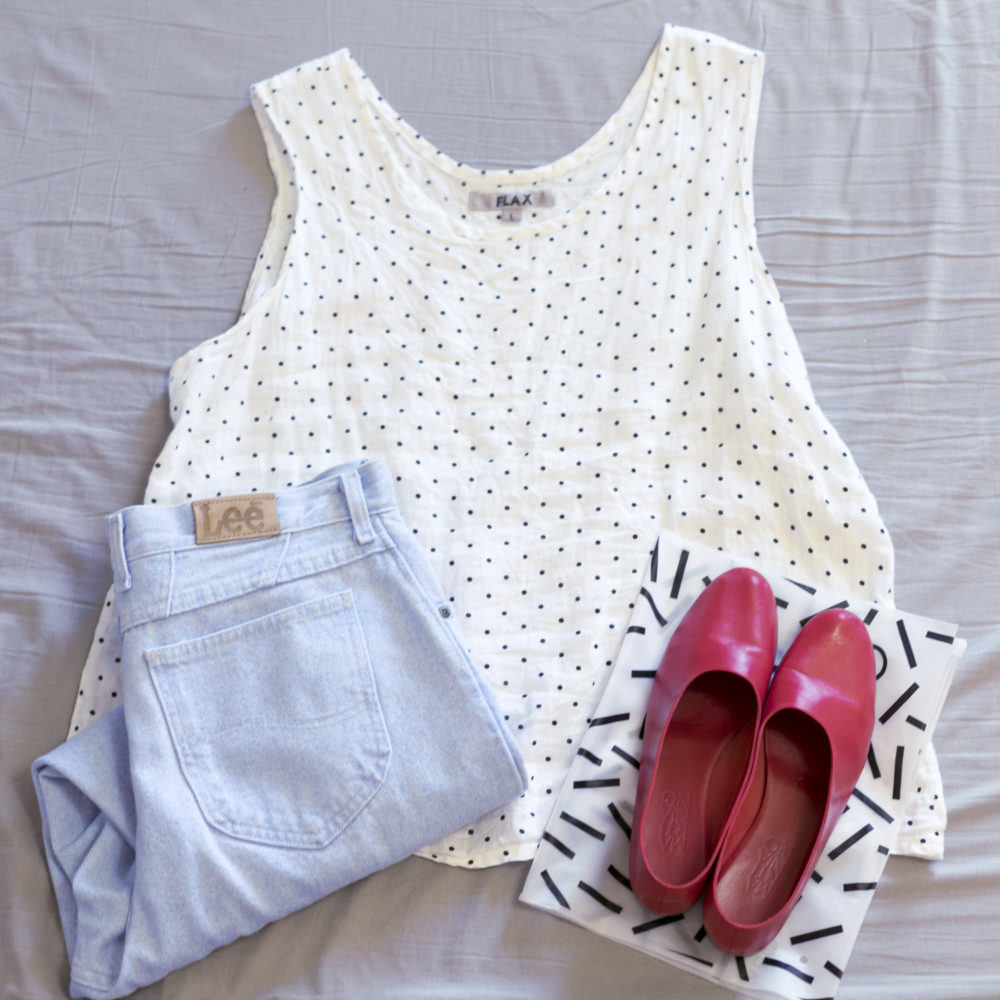 Until next time, stay Sheek!
-Shekinah