Red Coach Satchel
It's no surprise I was drawn to the color of this bag. I also love that this bag is big enough to fit my DSLR and another lens for times when I don't need all my gear for a shoot.
Found this while perusing etsy (as I do) and discovered @restoremn. They specialize in vintage coach and have really excellent photography showcasing all the products. I highly recommend them!
Woven Sandals
I've been wearing these nonstop on all the warm(ish) days we've had in the past month or so. They are so unbelievably comfortable and a bit dressier than Birks for work. I was drawn to the color first, but really like the nostalgia of the design. I affectionately refer to these as my "old black man sandals" because they look just like a pair my dad wore when I was little. Excited to wear these all through summer as well!
Woven Fossil Purse
Can we appreciate this beauty? I used to work at Fossil when they made changes to all the products and "coachafied" everything so nothing had that vintage leather look that made them distinctive. My brother worked there years before me, and gifted me items that looked more like this with interesting and artsy patterns. I couldn't pass it up when I saw it at a local resale shop for $25. It'll fit right into my the natural texture themes I like to wear during summer.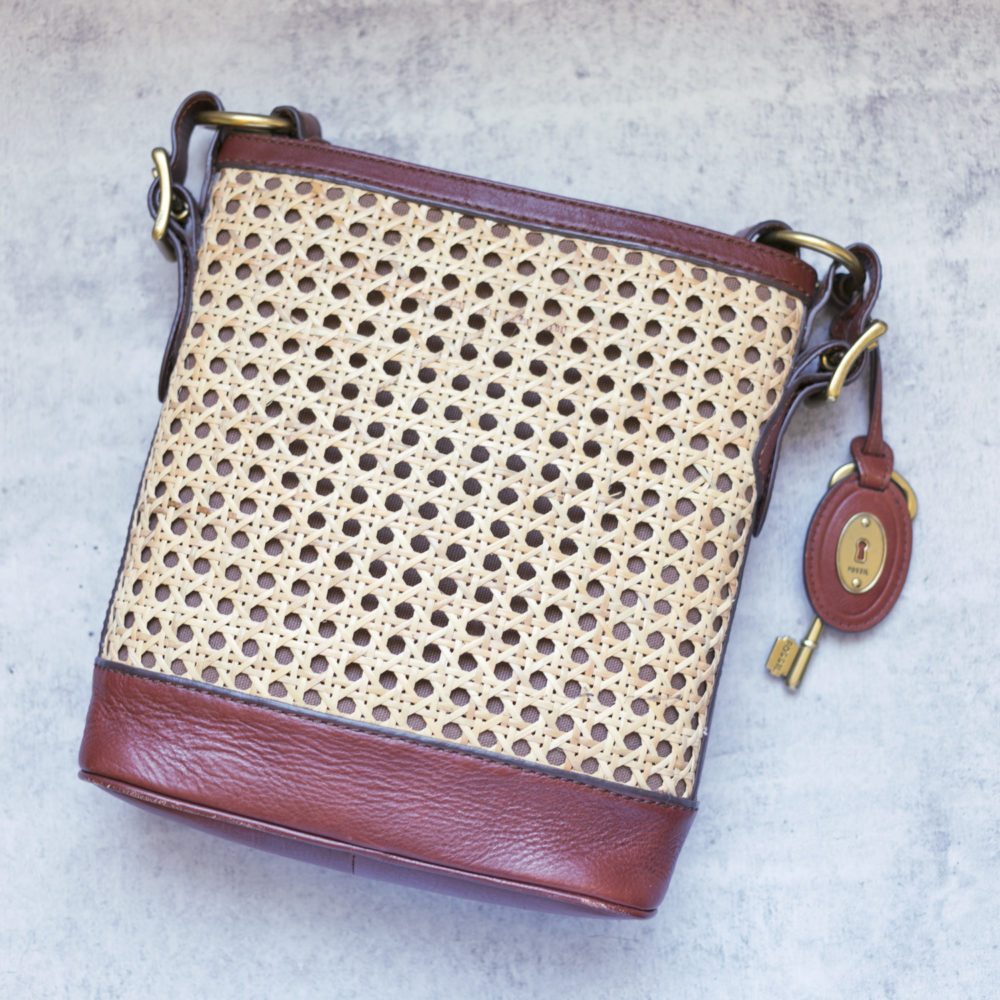 Tan Bag
Found this beauty on etsy from @vintageleatherpurses. I wanted a light tan leather camera purse to use during the warmer months. It's bigger than I thought it would be, which will come in handy when I need a third lens and/or my flash. It has a couple marks, but those just add to its character.